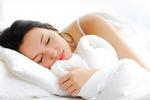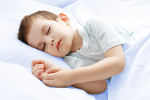 Types of orthokeratology:
I have specialised in orthokeratology already since 2006 and obtained certificates of the world's leading manufacturers of ortho-k contact lenses. I have vast experience in fitting ortho-k contact lenses to children of school age and teenagers.
As one of the few people in Poland I fit highest quality Swiss ortho-k contact lenses for children – MYOPIA CONTROL – and Japanese ortho-k contact lenses for adults.
MYOPIA CONTROL and Menicon Z ortho-k contact lenses are very safe due to the fact that they are characterised by very high oxygen and nutrients permeability. These orthokeratology contact lenses belong to a small group of contact lenses that may be used by people with astigmatism and small hyperopia.
I do not sell trial contact lenses! Completely new ortho-k contact lenses are designed on the basis of the patient's precise corneal topography and computer simulation. The number of combinations of parameter values necessary to fit ortho-k contact lenses perfectly is hundreds of thousands. It is impossible to have such lenses in stock.
I guarantee good vision or a change of lenses for new ones, if necessary - with higher power, without any additional costs (within the first month of wearing).
Contact lenses cost is PLN 1600 / 2000 per pair (depending on the brand). Orthokeratology contact lenses can be worn for a minimum of 1 year and maximum of 2 years.
Cost of first visit - PLN 150, fitting visit – PLN 100, follow-up visit after 2-3 weeks- PLN 100.
FULL SATISFACTION GUARANTEED or return of contact lenses costs! (The costs of visits are not refundable.)
MYOPIA CONTROL ortho-correction contact lenses constitute a method of correcting shortsightedness (myopia) that stops the progression of this vision defect in 90% of patients.
More information on:
www.kontrolakrotkowzrocznosci.waw.pl
www.ortokorekcja.waw.pl
What is Orthokeratology?
Orthokeratology is a chance for patients with shortsightedness of up to -6.00 D or astigmatism up to -2.75 D to see better without wearing corrective glasses or contact lenses. Orthokeratology allows for vision correction with the use of new generation rigid gas permeable orthokeratology contact lenses.
How does it work?
Vision defects are corrected at night. Special contact lenses delicately and safely reshape the front curve of the cornea. As a result, the patient sees properly during the day without glasses.
Ortho-k contact lenses apply slight pressure to the centre of the cornea causing it to flatten and redirect the point of focus to the retina. The lenses are worn at night for as many hours as agreed with the ophthalmologist. At the beginning, contact lenses are worn every night, which ensures proper vision in the daytime for approx. 18 hours. Wearing night contact lenses regularly improves and stabilises vision and in some cases it may be enough to wear them only 3-4 times a week. Patients who want to stop the progression of shortsightedness completely should wear ortho-k lenses every night.
What types of contact lenses do we recommend?
There are over a dozen of modern ortho-k contact lenses types. They are characterised by parallel reverse geometry design and high gas permeability. Lenses that we sell are manufactured by Swiss, Japanese and British leaders in the field of orthokeratology.
For whom?
Orthokeratology is recommended mainly to school children and teenagers. Not only does it correct vision defect but it also helps to slow down its progression. Numerous dissertations confirm that orthokeratology slows down by approx. 50% or even prevents eye defect progression. Orthokeratology contact lenses is also recommended to people leading active lifestyles and those working in dusty rooms filled with smoke. Our ophthalmologist successfully fits ortho-k contact lenses to children of school age and teenagers and thus stops or slows down the progression of eye defect.
How do we fit ortho-k contact lenses?
Our ophthalmologist fits contact lenses after conducting a comprehensive eye exam, i.e.:
Refraction test;
Mapping the cornea – computer topography;
Visual acuity test;
Slit-lamp eye exam;
Fundus exam.
Next, we order contact lenses compliant with the already measured eye parameters. During the subsequent appointment the patient receives the lenses and gets instructions on how to put them on and take care of them. The patient wears them at home for one week and then comes to see the ophthalmologist again who during the visit checks the general condition of the eye and sees whether the cornea's shape has changed. If the results are not as expected, the doctor changes the lens parameters and orders a new pair of contact lenses free of charge. Cost of such contact lenses is PLN 1600, 1800 or 2000 per pair, depending on the model. Ortho-k contact lenses should last for at least 1 year (maximum 2 years).
Contraindications
Unfortunately not every patient qualifies for orthokeratology. There as some contraindications, such as:
Inflammatory disorders of eyelids and eyelids edges.
Degenerative changes in the cornea.
Viral, bacterial or mycotic infection of the cornea.
Eye diseases, such as: cataract, glaucoma, keratoconus.
Corneal injuries, conjunctival injuries or eyelid injuries.
So-called dry eye syndrome.
Benefits of orthokeratology
Orthokeratology is a non-surgical, safe and completely reversible method of shortsightedness or astigmatism correction. Ortho-k contact lenses do not negatively affect the cornea and if you stop wearing them, your cornea will go back to its previous shape within 3 weeks. Using innovative orthokeratology contact lenses MYOPIA CONTROL is the most effective way to prevent the progression of shortsightedness!
If your vision defect is progressing and does not exceed -6.0 D, astigmatism is not higher than -2.75 D and you are tired of wearing glasses or contact lenses during the day, you are a perfect candidate for non-surgical correction of shortsightedness with the use of ortho-k contact lenses. Book a qualification appointment now!
Terms and conditions of fitting orthokeratology contact lenses at OKULUX
Inserting, removing and caring for ortho-k and rigid contact lenses
Certificates